Laser Electrical Motueka have highly qualified and experienced electricians, providing a huge range of electrical services in and around the home. We are your 'Totally Dependable' residential electricians, servicing across the Motueka, Mapua, Tasman, Moutere, Riwaka and Kaiteriteri areas.
At Laser Electrical in Motueka we specialise in all aspects of residential electrical wiring, including:
New home builds
Complete and partial home renovations
Security - alarm systems, gate alarms and sensor lighting
Home maintenance and service - including all appliance repair from our appliance specialist
Hot water service and repair
Rewiring of older houses/relocated homes
Home automation - providing advice on how to make your home a 'smart home', and arranging installation of the most suitable product
Audio visual installations - turning your home into a theatre
Air conditioning installation and servicing
Heat pump installation and servicing
Heat transfer systems
Ducted Vacuum Systems
Smart Vent Home Ventilation
Solar energy solutions
Energy efficiency solutions, including a full range of LED lightbulbs instore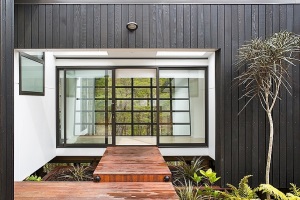 We will work with you to design an electrical system with the latest technology, that not only works within the architectural parameters of your home but also is practical enough to function for normal household use. We know building a new home requires a lot of important decision making, which is why we will take the time to discuss your electrical requirements and help you create your house into a home.
Our responsibility is to provide you with the most up to date and innovative solutions for your home. That is why we work closely with our key suppliers to ensure we deliver the latest technologies at a competitive price. We have access to a wide range of quality products and along with our expert knowledge, you can rest assured your electrical decor and performance expectations are met.
When it comes to electrical installations, our goal is to minimise your stress by providing an electrician who shows up on time, is well presented, professional and carries out your job with care and skill. Through innovation, planning and use of quality systems we take pride in providing you with the highest level of customer service.
From design to finish our experienced team provide the expertise needed to ensure your electrical project is completed within critical time schedules and budgets.
Need a 'Totally Dependable' electrician? Contact Laser Electrical Motueka to discuss your requirements.
---